The Delfina Story
About Us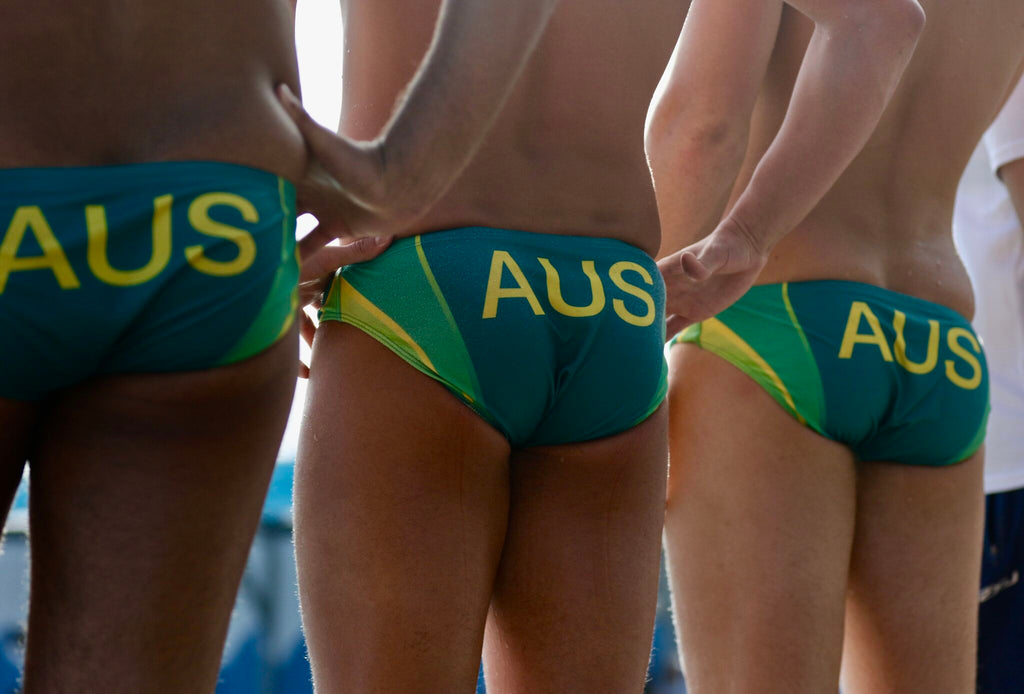 Our Story As
Australia's leading swimwear manufacturers
Delfina Sport Australia's top swimwear manufacturer is a custom design swimwear, custom training gear and team sports & performance apparel company that's owned and run by a dynamic team of aquatic professionals who have all competed internationally and who know quality swimwear inside out. The team brings the highest professional standards to the custom swimwear business, with quality, design and performance the hallmarks of the company.
We like being
Small Fish in a Big Pond
From small beginnings Delfina Sport has grown into a respected international business with a reputation for outstanding quality and service. With specialist sales managers in Australia, New Zealand and South Africa, Delfina Sport is delivering custom swimwear and related products to athletes, teams, clubs, schools, universities, institutes, and associations in those countries as well as into the USA and Europe.
The team enjoy playing as small fish in a big pond. This gives them the freedom and flexibility to innovate and manufacture the highest quality custom products in limited batches and outplay their larger rivals with outstanding levels of responsiveness and service.
Our Swimwear Manufacturer Production Centre
A key to the company's success is the exceptional relationship that has developed with the Production Centre of Delfina Ltd, in Europe. This is a real point of difference and enables the quality, flexibility and can-do attitude from the outstanding manufacturer production team that separates Delfina Sport from the rest.
Our swimwear manufacturer team are always happy to help
Looking for competitive swimwear stores, premium quality sports clothing suppliers in Australia, custom swim apparel, sports team apparel stores or sportswear companies in Australia? You've come to the right place, get in touch with our friendly swimwear manufacturer team. 
TYLER MARTIN
FOUNDER
2016 Rio Olympian, International Water Polo Representative | Bachelor of Commerce, Marketing
KAL GLANZNIG
GENERAL MANAGER
Aus Jr Rep | Bachelor of Commerce & Advanced Studies | AWL Player | World Ocean Day Advisory Council
DANI JACKOVICH
ACCOUNT MANAGER & OPERATIONS COORDINATOR
AWL & Professional Water Polo Player | Bachelor of Science from Stanford University
MATT KERR
ACCOUNT MANAGER

2021 Overall Age Group Ironman World Champion
KOTI NGAWATI
NATIONAL SALES REPRESENTATIVE
2016 Rio Olympian, Commonwealth Games Representative | Aus Dolphin | World Champion Medalist | AIS Mental Fitness Ambassador
TILLY KEARNS
ACCOUNT MANAGER & BRAND AMBASSADOR
2020 Tokyo Olympian | Current Member Australian Water Polo Team | Studying on scholarship at USC
AARON YOUNGER
SALES REPRESENTATIVE
Aussie Sharks Captain | 3 x Champions League Titles | 2012, 2016, 2020 Olympics
KELSEY WHITE
SALES REPRESENTATIVE - SOUTH AFRICA
KURT GOLDSWORTHY
SALES REP - NEW ZEALAND